Dear Sirs,
We would like to express our appreciation for visiting our booth during CISMA 2007 Exhibition. We believe you have obtained a lot of valuable information, hope that all are useful to you.
Please accept our a gies for only spent short time with you during the rush exhibition time, especially for those who want to be the sole agent of our company products in their markets. We are here to welcome you and your further enquiry or discussion soon.
Though we third time participated in CISMA Exhibition we have dealing the business of Sewing Machine Parts and Accessories for more than 30 years in Taiwan and extended to China for 18 years yet. We offer not only our owned brand products (such as presser feet, loopers, and knives) but also with more than 20,000 type parts. Out of our expectation, we did receive a great effect from our existing and potential customers in this exhibition.
We will keep our belief to provide with you our good quality products and good services with big smile. Your satisfaction and success are ours.
Please kindly let us know what you want. Your contact by E-mail is preferred.
Best Regards,
Winnie Wei
===================================
Winnie Wei
Sales Manager of International department
TOTO (TAIWAN) CO., LTD.
the International Branch in Fu-Jian province, China
Tel:
86-595-22585307
Fax: 86-595-22571008
Mobile:
86-595-22545434
Dong-Da Sewing Machine Co. established in 1974 and after opened commerce to cross-strait on 1989 , we are the first company which came from Taipei, Taiwan that engaged in selling the accessories of the sewing machine. And it has been already the 18th year since so far. The experience that we go through is more than 30 years and we expanded the accessories from 2000 kinds to 20,000 kinds in those years.
In order to serve the numerous customers group, Dong-Da is introducing the sewing machine accessories with high quality and low price from Taiwan constantly and we receive good comment of each side in recent years. Here, Dong-Da will continue making great efforts and offer more high-quality and faster services to every customers. Looking forward to your incoming telegram, we will have professional personnel who will do the cordial service for you, thanks!
E-MAIL:[email protected]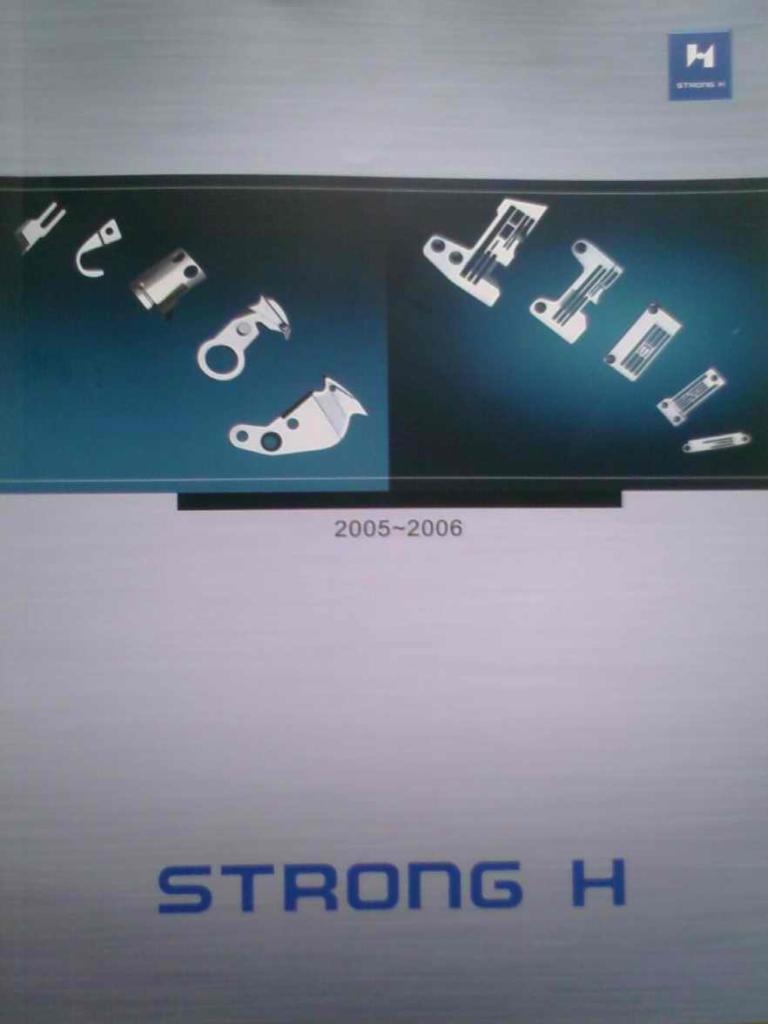 Because TOTO Presser Feet is very popular , Dong-Da introduced precision and extremely good curved needle of material from Taiwan once again in 2000 and through the test more than 6 years. A series of TOTO's curved needles sold to China every province and whole world, and it caused the great concern of purchasing trader of various countries at exhibition of Shanghai on 2004 and 2005. Hence we need to thank every advanced person for liking to popularize the products of TOTO. In fact, only through the cooperation between produce trader's and distributor could create win-win situation together, so Dong-Da makes great efforts to develop the products.
The distributor makes great efforts to popularize a series of products of TOTO, and Dong-Da is promoting the professional brand image of TOTO constantly so that we can create more wealth for vast distributor. Hope we can have further cooperation, pick up your telephone and dial +86-595-22585307 , we will serve you cordially.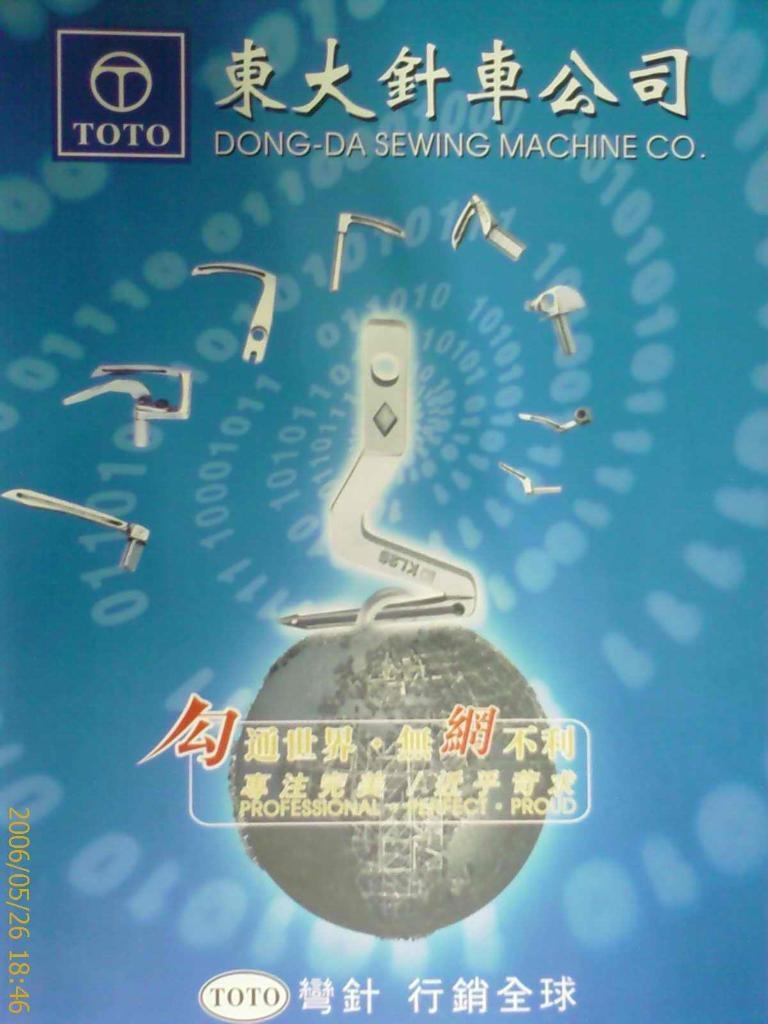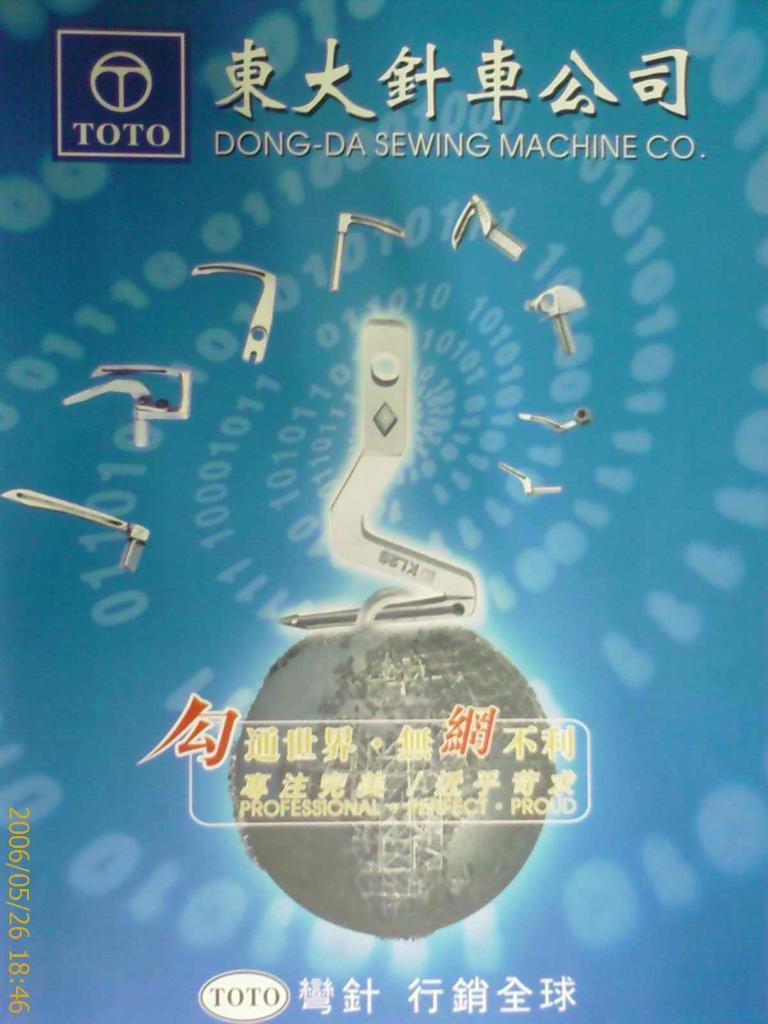 Going through the strict test of the market, a series of sewing machine accessories of TOTO have already thrown into the masses of customers group deeply. The repeat customers have increased constantly because of the favorable comment of the terminal user. And also because of repeat terminal users have increased, sewing machine distributors who came from all parts of the country get lots of orders and consultations every day. Here, Dong-Da
company and the staff deeply thank for your long-term support and care.
Since Dong-Da won Taiwan TOTO Chinese general agent, we offer perfect selling in wholesaling and selling service for needle experts with high quality and low price all the time. Now in the sewing machine market, the confusion of quality and price exist seriously. Although the price is cheap in the domestic fittings, but quality is often unable to reach a standard steadily; Original packaging fittings are really handy and stable, but price is often too high to accept. So famous Taiwan TOTO offers you the best choice with high quality and good price. Dong-Da thinks about every sewing machine company, and helps you to advance in quality of products, reduce purchasing cost, increase the profit. Crate a win-win situation together! !